Reading Time:
4
minutes
After months of scouring Youtube for the best sleep stories around, below is my curated list of the top five to help you catch some ZZZs.
Although they're meant to bore you to sleep, these dreamy narratives aren't particularly boring.
One narrator, for instance, guides you through the breathtaking scenery of Milford Sound in New Zealand, while another takes you on a tour of sleepy Provence in the southeastern region of France.
Not only will you meander through picturesque locations, but you'll also eavesdrop on trippy conversations between Jack and his cow, Jack Jr., in the reimagined tale of "Jack and the Beanstalk."
Then, you'll peruse the aisles of an antique shop with none other than David Attenborough, his sultry voice transfixing you over the gentle pitter-patter of rainfall.  
Finally, writer and comedian Joe Pera welcomes you into his world of whimsical musings where he figures out that "sheds are [like] little barns."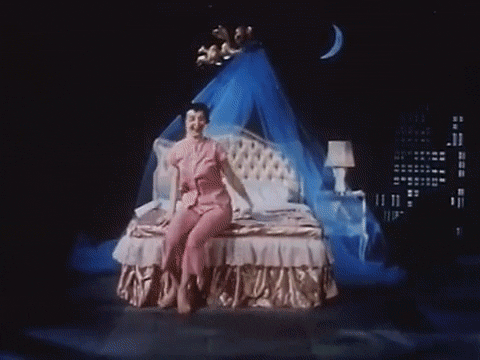 OUR ORIGINAL SLEEP STORY – "PARADISE ISLAND" – IS AVAILABLE NOW ON YOUTUBE!
Check it out:
3 STEPS TO OPTIMIZE YOUR SLEEP EXPERIENCE
Step 1. Get techie.
You can access these sleep stories on Youtube for free, so you might want to deactivate the auto-play feature in your Youtube settings. Otherwise, the auto-play mode will prompt a random video to start as soon as the sleep story ends. Unless you want to awaken to the keening melodies of a Native American flute, I suggest you configure this setting before you hit the sack.
Also, be sure to plug your phone into a power source and to keep it charging overnight. Unless you have a premium membership, Youtube won't play the video while your phone is in sleep mode. If your screen's brightness messes with your sleep (as it does with mine), you can leave your phone face-down on the nightstand.

Step 2. Get mindful.
It's important to set an intention for blissful sleep. Try coming up with a nighttime routine that'll ease your transition into bedtime. 
Get your chamomile tea on.
Wear a soothing face mask.
Complete one of these journaling exercises.
Whatever you do, don't read the news. 
Some of the sleep stories below will prompt breathing exercises to prepare you for sleep, whereas others jump into the story faster than a hooker busting out of church!
You'll want to do these awesome stories some justice by making room for them in your mind. Forget the hundreds of thoughts that have commanded your attention for most of the day.
You must welcome sleep with an open heart. 
Step 3. Get comfy.
Break out the silk pajamas and cozy up under the covers.
One of these stories will ask that you be in a "safe place for sleep." Hopefully, this will entail a decent mattress and some kind of roof above your head. 5 SLEEP STORIES TO CATCH SOME SERIOUS ZZZs
1. "Sacred New Zealand" (Calm app)
From the powerhouse meditation app, Calm, comes a story about an ancient pohutukawa tree, revered by the indigenous Maori people of New Zealand, and the "legendary fjord known as Milford Sound."
Narrated by Jerome Flynn, who plays Jamie Lannister's badass sidekick in "Game of Thrones," "Sacred New Zealand" is a wonderful tribute to the unspoiled beauty of mother nature.

2. "Blue Gold" (Calm app)
Another gem in the Calm collection, "Blue Gold" transports you to Provence, France, where lavender fields blanket the landscape for miles on end.
Written by Phoebe Smith and narrated by Stephen Fry, this vivid story about the calming qualities of lavender will make you want to upgrade your bath soaps and scented candles post-haste.
Because in the land of aromatherapy, lavender is king!
3. "Truly Boring Fairytales" (Casper Sleep Channel)  
Part esoteric sound bath, part absurd narrative hosted by "June the Moon," "Truly Boring Fairy Tales" reimagines three classic bedtime stories. And guess what? It fucking rocks!
This hour-long, audio-sensory delight includes a modernized version of "Jack and the Beanstalk," where Jack is credited with inventing the internet; "Little Red Riding Hood," where Red and her "grandma" play scrabble; and "The Three Little Pigs," which includes a civilized conversation about the pros and cons of "straw-house insurance."

4. "Rainday Antiques" (Headspace App)
I've got two words for you: David. Attenborough.
Is it me, or does Sir Attenborough's buttery voice make you want to dry-hump a pillow? Someone, please get the Guinness Book of World Records on the phone: this needs to go down as the sexiest male voice of all time!
I don't care that he's 60 years my senior or that he rocks a comb-over for a hairdo. I can listen to his velvety-lush voice all day long, which only seems to get better with age like the finest of Cabernets.
5. "Joe Pera Talks You To Sleep" (Adult Swim Network)
This work's titular host shares how he copes with rejection at the batting cages and offers some advice on how not to fuck up your marriage.
Covering other "mildly interesting subjects," Joe Pera's affable, frail voice is sure to get your mind off of things in just under 12 minutes. But if for some reason that's not enough, try this 10-hour version uploaded by the Adult Swim channel last year.
And there you have it, folks.
Let me know how you like these in the comments below.
Happy sleeping!