Reading Time:
10
minutes
Unhappiness is as annoying as your handsy uncle after he's had a few mojitos (amirite?)
If your first thought of the day is, Somebody, please kill me now! chances are you're not living life to its fullest potential.
And that's precisely what you should be striving for if you wish to be happy!
But how exactly do you accomplish this when Life has pummeled you to the ground repeatedly? How do you break free from the chokehold of an unrewarding job and a toxic relationship?
Hopefully, these 9 steps towards incandescent joy will shed some light on the deceptively clear path towards happiness. 
Note that these steps are bespoke based on my unique experience (so feel free to tailor them to your size!) They stem from years of looking inwardly and incorporating the habits of those who aren't too shabby in the happiness department.
HOW TO BE HAPPY
Step 1. Be kind.
Dr. Laurie Santos teaches a popular class at Yale called "Psychology and the Good Life." She's also the host of the Blinkist Shortcast, "The Happiness Lab."
After years of studying what makes people happy, Santos found one common thread among her sample groups: their acts of kindness were a contagion. In other words, their kindness infected others, which led those viral individuals to spread further acts of kindness.
"The data suggests that the right way to treat ourselves would be to do nice things for other people," Dr. Santos said in an interview on the tenets of her happiness philosophy. 
This is all fine and dandy in theory. But in practice, some of us simply don't feel inclined to show kindness to the mean old lady in Apartment C who yells at us from her balcony when we've broken the community rules by exceeding the guest list at the swimming pool.
But being kind to Mrs. Old Grumpy Farts can appease her discomfort and score us some major brownie points (if we're lucky). If you don't think this is worth your time, then consider these six reasons why kindness gets your problems solved faster.

Step 2. Look out for "signs."
In her book, "The Path Made Clear," talk show host, producer and philanthropist Oprah Winfrey describes the "whispers" in our lives that swoop by in the air we breathe. They're like premonitions of a path we can forge should we listen to these whispers.
But oftentimes, they pass us by without so much as our acknowledgment, perhaps because we're too tied up with something else that drains our last ounce of energy and commands 110% of our focus.
It's a real drag when this happens; these signs can change our lives for the better! Oftentimes, they're born out of seeds from our childhood before life became this huge obstacle course that we barely trained for by the time we graduated high school.
Elizabeth Gilbert, author of "Eat, Pray, Love," also covers this topic in her book, "Big Magic."
She argues that ideas, creativity and solutions float in the universe like dandelion seeds carried by the wind, except that we can't see them. We can only feel them as they pass.
These ideas are looking for vessels to make manifest. They often visit us at random moments in the day and poke at us to take action. When we fail to grab them by the balls, so to speak, they move on to someone else who's willing to take them on.

To prevent these opportunities from slipping through our fingers, we should be open and receptive to whatever it is that's "calling" us from the ethereal plane of creativity. They're likely interfering in our lives because they sense our unhappiness and, unlike ourselves, are willing to do something about it.
So when you feel a hint of inspiration or "a good vibe" coming your way, excuse yourself from your environment and seek shelter in a quiet place. Once there, open the notes app on your phone and write down whatever the universe is faxing to you in its enigmatic way of sending messages.
You don't need to accept all of the ideas it throws at you, by the way, (sometimes it might convey some shitty ones simply to feed your ego.) Be sure to reason with these ideas as they come. If they don't feel right, don't feel bad when you discard them.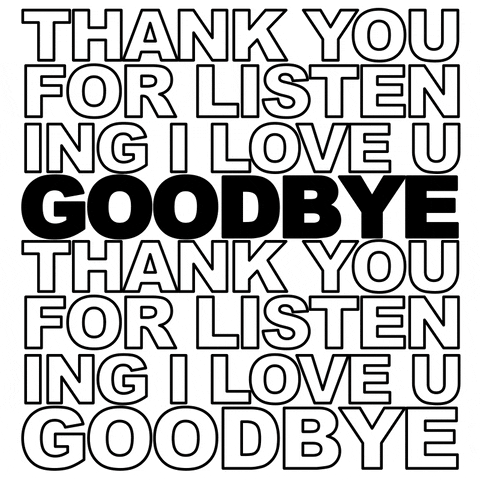 Step 3. Start saying yes instead of no.
That's what Taytay's been doing lately and it seems to be working for her mighty fine!
The art of saying "Yes" unlocks the greater purpose of this exercise: to learn more about ourselves by trying different things.
When we're young, our parents, friends, teachers and mentors impart a wise piece of advice: Don't knock it 'til you try it.
But oftentimes, our visceral reaction to unknown challenges ends with the word "No" and thus we remain in our cocoons.
To break free from this negative habit and blossom into a badass butterfly, try saying YES, for once, to that daredevil friend who needs a partner to go cage-diving off the Western Cape in South Africa, or to that noble friend who runs a dog shelter and could use an extra set of hands to help her pups find great homes.
But beware of saying yes all the time, especially to those who aren't keeping your best interests at heart.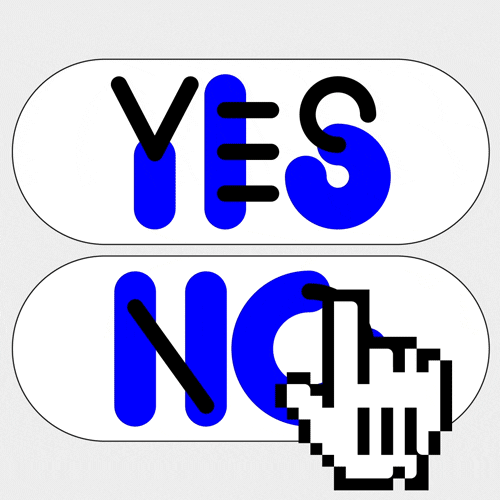 Step 4. Live in the "Now."
Whereas Oprah asks that you listen to whispers, author Eckhart Tolle requests that you merely live in the present.
But what does that mean, exactly? 

Well, the answer's pretty simple: we can't change the past and we can't predict the future. The only thing we can control is the present. Even when some of the unpleasant things that happen to us are beyond our control, we can at least work to lessen the degree of pain they inflict upon us.
But how?
Well, by understanding that most of our pain is self-inflicted. It stems from our inner resistance to external factors that we either don't feel strong enough to change or can't change because their circumstances are under someone (or something) else's control.
Sure, we can spend time thinking about painful moments in our past or attempt to guard ourselves against future pain, but these emotions all lead to the present.
Thinking about the death of our beloved makes us feel sad in the present. Thinking about our beloved dying soon makes us feel sad in the present.
If we can accept these emotions for what they are without judging ourselves or others along the way, we can cope with them much better than by suppressing or ignoring them altogether.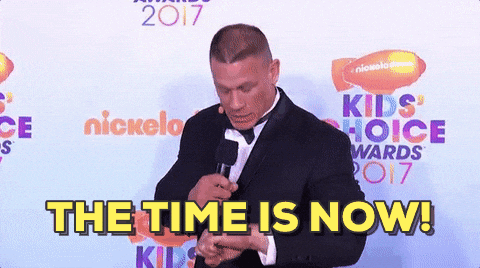 Step 5. Solve more problems than you create.
I once had a coworker who kept clashing with her peers. She was combative and guarded, perhaps due to a bad experience in her past. The negative energy she gave off demoralized the team and jeopardized the level of trust we had worked hard to build over time.
For some reason, my coworker thought everyone was out to get her. As a result, she put up walls and kept herself at a distance. And yet, underneath her heavy armor, she grew ever more paranoid and suspicious of our intentions.
From her point of view, she was the victim and we were the assailants. She claimed to be — quite proudly — a "problem solver," but the reality was she contributed more problems than solutions.
When she made mistakes in the real estate firm where we worked, she blamed a lack of training and support. This was after she had completed over 80 hours of training and had a direct avenue of communication with her bosses and peers. With each new customer, I noticed how adept she became at finalizing apartment leases that her colleagues had nurtured from leads into conversions (effectively hijacking their commissions.)
It all started to "click" when she talked about hopping from job to job after college and how her past employers had always been mean to her. Only then did we understand what she had failed to grasp:
She was the common denominator of her problems.
It wasn't that her problems followed her. She brought them with her wherever she went and unleashed them upon her "aggressors."
It's important to note that when we fail to breach this narrow-minded perspective, we're essentially choosing to perpetuate our problems.
This is why we must reap the myriad benefits that a deep sense of self-awareness offers us. If we can acknowledge that we are the common denominators, we can then open ourselves to error and learn from our mistakes, rather than holding others accountable.
After a few months of consistent turmoil, my coworker was let go. Following her termination was an onslaught of name-calling and finger-pointing of Jurassic proportions, all of which was central to her smear campaign. As she left the office — her personal belongings packed in a small box — she left us with a final warning: we won't be seeing the last of her.
But rather than firing back, my team and I closed that final chapter and started a brand new book. The next day, we discussed openly how we would repair the damage that was done and work towards a positive team environment consisting of fewer problems.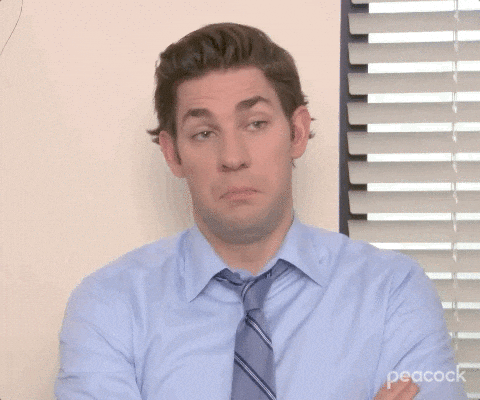 Step 6. Reassess your metrics for success.
How do you judge your accomplishments? What metrics do you use to profess, "I'm successful! I've made it!" 
Throughout various stages of our lives, we paint a picture of where we see ourselves in the next five, ten, or fifteen years. For most of us, this is somewhere fucking awesome: a cliff-side mansion by the sea filled with opulent riches. Our lives are replete with luxurious possessions and modern conveniences. We even have a butler named Willoughby and a personal chef named Guillaume.
But for some of us, success is held to metrics beyond simply amassing great wealth. These are the folks who choose to live their lives with humility and find a great sense of reward in what they do versus how much they earn while doing what they do. 
If your end-goal is to be rich beyond your wildest dreams, you should ask yourself, how do you plan on getting there? What sacrifices are you willing to make?
If the answer doesn't involve stabbing someone in the back or masterminding an elaborate Ponzi scheme, chances are you'll be able to keep your sanity along the way. And keeping sane is paramount in your journey towards happiness.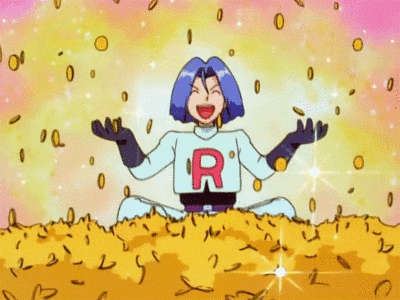 Step 7. Debunk your irrational fears.
We've covered what you can and can't control, as well as the impact of helplessness on your ability to achieve joy.

Now, let's tackle one of my favorite subjects: debunking your list of panic-inducing "what ifs" that you have virtually no control over.
Take the fear of death, which is arguably irrational. And yet, I understand that mortality — the crude fact that one day we will no longer exist (unless cryogenics has something to say about it) — can be scarier than Linda Blair's head spinning a full 360 degrees in "The Exorcist."
Look, I don't want to shit on your fear of death, dear reader, but if you can't control it, then why spend so much time freaking out about it?
If dying is a natural way of life — as inevitable as the rising sun — wouldn't you rather make peace with it and move on?
I believe that these paralyzing fears, some of which (I'll say it again) we simply can't control, ties into the legacy we wish to leave behind. When we have yet to fulfill our "purpose" in life, or if we sense that we've already achieved this and lust for more, we realize suddenly that there's limited time to accomplish this.
And I get it. It can be hella-frightening!
But to better cope with our list of irrational fears, we need to shift our thought patterns (ie. "there is still time to leave my mark on the world," "I don't know what my purpose is, but I can't wait to find out.")
Or we can choose to live for a "greater purpose" (more on this below) that will undoubtedly remove the burden of time from our daily efforts and make us feel at ease with ourselves in our ambitious pursuit of happiness.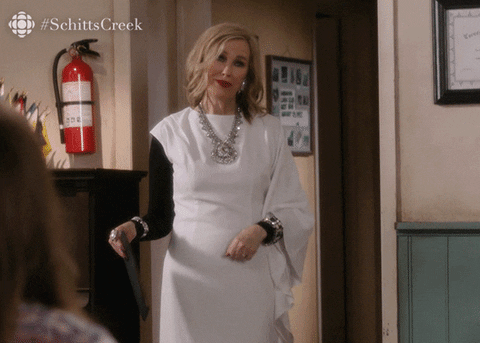 Step 8. Reap the benefits of blissful sleep.
For the longest time, I felt a deep sense of shame for taking naps in the middle of the day. I mean, who was I? A grown-ass man with a long list of responsibilities or a toddler who threw temper-tantrums when his afternoon beauty sleep was trifled with?
Answer: I was the toddler who threw temper-tantrums when his afternoon beauty sleep was trifled with.
It took years for me to develop a shameless attitude towards the disreputable "power nap."
Not only does napping make you a better person, but science also points to the astonishing benefits of sleep as a way to reduce the risk of coronary heart disease and cardiovascular stress.
In other words, better sleep leads to a longer life span, which leads to a greater possibility of leaving your mark on the world, which ultimately leads to radiant happiness.
BOOM! (Mic drop.)
If you need help catching some serious ZZZs, click here!

Step 9. Live for a greater purpose. 

We all have goals that unfold at a granular level; an ultimate, concrete to-do list that will hopefully secure our livelihoods until the day we die.
These goals shape our sense of "purpose" — a feeling that we are meant to do something specific whether we're actually doing it or not. Sometimes this can be obscure and enigmatic. Our sense of purpose eludes us. At other times, it stares us square in the face and dares us to grab it.
Purpose can drive our actions and define who we are as human beings. It can add meaning to our lives, but it can also cause us great stress. 
That's because our raison d'etre is incredibly subjective.
At some point, we might ask ourselves, What am I here for? What do I really want? What would make me "complete" to the point that I can say, with conviction, "I can now die a happy person?"
What was I put on Earth to do? 
Our answers are vastly different. Person A wants to cure cancer. Person B lusts for fame and fortune. Person C believes that they were put on Earth to lift communities out of poverty.
But when you don't have a single answer, the uncertainty is as uncomfortable as an ass pimple.
Do yourself a favor and rid yourself of the burden. You're not Frodo on a mission to Mordor to destroy an evil ring.
So, might I suggest an alternative thought?
Why not live for a greater purpose?
If you can believe that you're meant to create delightful experiences for yourself and those around you, you'll be surprised at the wonderful opportunities that open on your path towards incandescent joy.